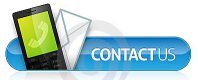 Tel: +86-021 60528799
Mobile: +86-15026722050
E-mail: info@paccopackaging.com
Add: RM403, #65 Building, 50 JuSheng Road, Baoshan District, Shanghai, China


Founded in 2011 and located in Shanghai China. Pacco is committed to packaging bags for various industries. With Pacco packaging you get 100% satisfaction with quality products, excellent pricing, and packaging expertise to make your job easier. Our mission is to develop and manufacture profitable and quality products that meet or exceed our Customer's Requirements.
[
More
]
Bulk bag

Flexible Container Bag, also known as t bag or space is a medium-sized bulk container. It&rsqu...

More>>

Raschel mesh bag

PE Raschel bags have soft but strong tape yarns and are ideal for packing various kinds of agricultu...

More>>

Leno mesh bag

PP Leno bags are widely used for packing onions,potatoes,corns,cabbages,seafood and citrus products,...

More>>